Southern Structures, Inc. has been designing and manufacturing 1- and 2-story multi-family units for more than 25 years, offering a full range of efficiency, 1- 2 and 3-bedroom plans. There are existing plans from a motel-like efficiency to 3-bedroom garden or townhouse units., ranging in size from about 400 sf. to over 1600 sf., for either rental or for-sale units. We can also assist in the development of custom plans.
We work with individual property owners, land developers and building contractors, reducing the subcontractor hassles associated with site built construction and delivering a finished product ready for occupancy usually in half the time, or less, of conventional construction.
The modules contain up to 30% more building materials than comparable site built projects, primarily to withstand the stresses of transportation and being lifted by a crane while being set on its permanent foundation. The additional materials also ad strength to the structure. We are the only multi-family modular manufacturer in the Southeast to build up to 175 mph wind loads, which makes our buildings ideal for coastal areas requiring the added hurricane protection. All structures are built in compliance with state building codes in wood-frame design.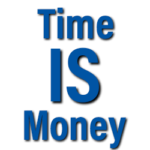 Because we are a custom modular manufacturer we can offer many options to suit individual needs. Some of the options available are impact resistant glass windows and doors, appliance and cabinet upgrades, a variety of exterior roof and wall treatments, including site-applied stucco finishes.
If you believe time is money, modular construction is for you! The shorter construction time saves on construction loan interest, provides earlier occupancy (more rental income) and faster turnover on for-sale units. Savings in direct building costs vary by the labor costs and availability where the project will be installed. Generally, areas with high labor costs or low labor availability will realize big savings. Conversely, the building costs in areas with low labor costs and high labor availability are about the same as site built construction.