Experience – Flexibility – Capability – That's why!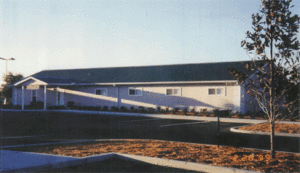 Southern Structures, Inc. is a specialized contracting firm, operating primarily in Florida, from its office in Ocala. Founded in 1961, the company specializes in design and contracting for sectional ( or modular ) commercial and residential buildings. We can assist with design along with counsel to potential buyers as to the most economical and practical means of accomplishing their building goals. Included here is specific information about selected building types and designs with which we have worked.
Most of our buildings are wood-frame structures, but increasing amounts of steel and aluminum are being brought into commercial designs as more of the buildings are put into very long-term plans, or as fire-protection becomes more important. The design of the buildings are usually dictated by budget constraints and/or buildable lot size.
Floor plans are extremely flexible; module size is limited mainly by transportation regulations for movements from factory to site. Almost any number of modules can be assembled to make up a complete building. However, the larger the number of modules, the more complex become the roof and air handling systems.